Experience a Relaxing Stay
We will take care of your well-being
Experience tradition combined with the creativity of specific treatment programs designed to provide a world of cuddling comfort.
A wide range of treatments and massage styles originating from the culture of the West, East and the rest of the world. Proposed by a team of beauticians, massage therapists, and wellness specialists. They will know how to propose the technique that best suits your preferences and needs.
To be chosen à la carte and enjoyed in full wellness and relaxation, in rooms furnished according to the principles of chromotherapy, musictherapy and aromatherapy. Through slow and local movements, life energy is revitalized, in harmony with the dormant inner energies.
The use of thermal products rich in minerals in combination with thermal water guarantees a wellness program that is complete for body and beauty.
An experience of wellness and relaxation to be tailored on the basis of your feelings and health requirements, or simply for you to enjoy.
Removing the stress that can alter the delicate but essential inner balance that binds body and soul with emotions and intense but soft and delicate interventions that relax tensions arising from habits not suited to the lifestyle we wish to live.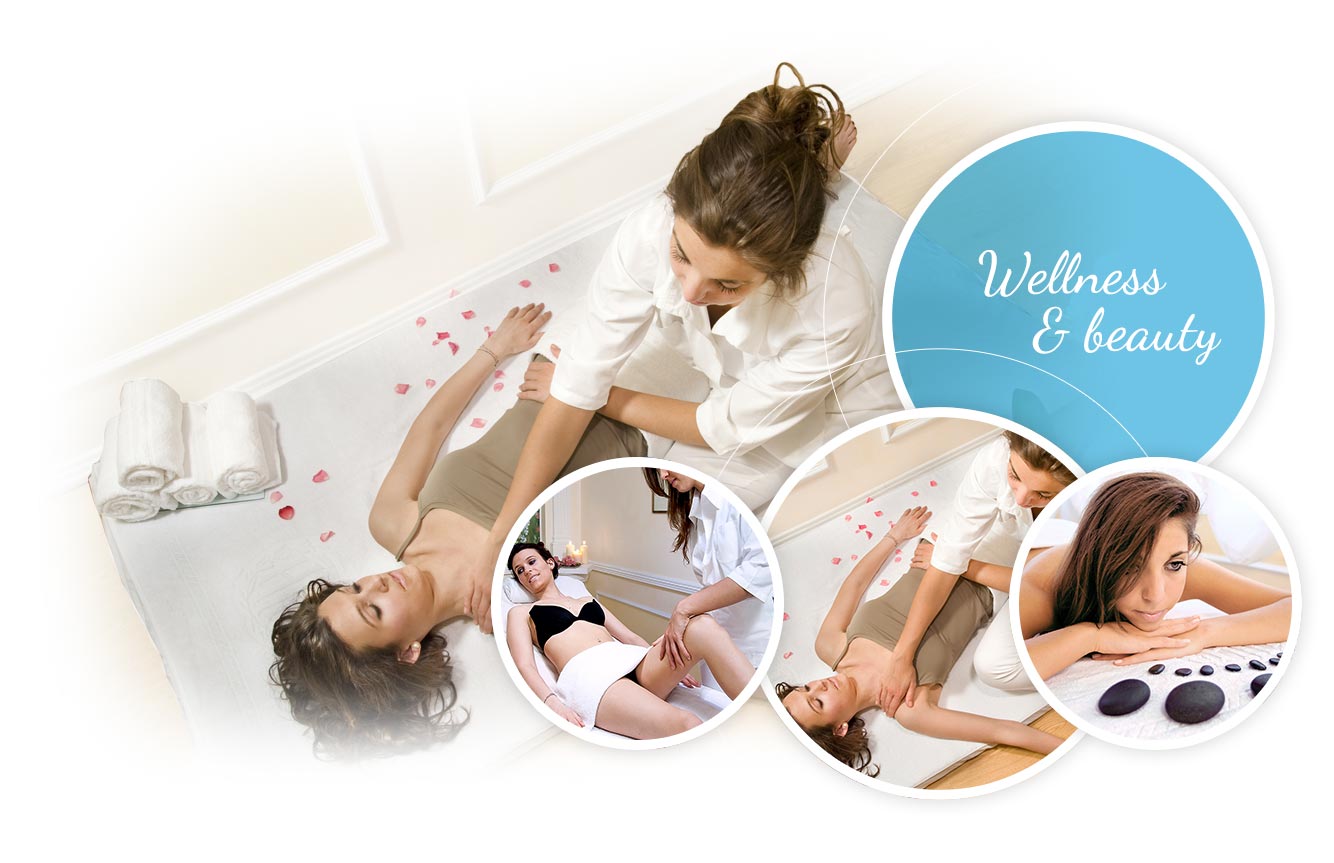 Create your Own Wellness Spa Deal
Hotel Aurora Terme Wellness & SPA offers over 100 beauty treatments to enrich your stay and turn it into an unforgettable wellness experience.
If your idea of ​​vacation is not just a stay, but a different way to experience your vacation. To enjoy "feelings of well-being", to restore your inner balance that heals the small and big stresses of the body and of the mind, you can choose à la carte treatments, among the many treatments available in our wellness center.