Welcoming and elegant rooms
to find that home-sweet-home feeling all over again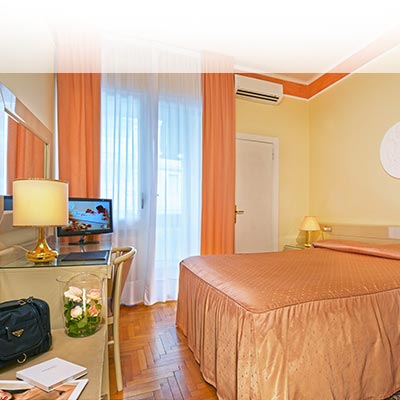 Camera Classic
Bright rooms with balcony. They combine quality and tradition with functional spaces for those who enjoy practical and essential comforts.
from €43 per night per person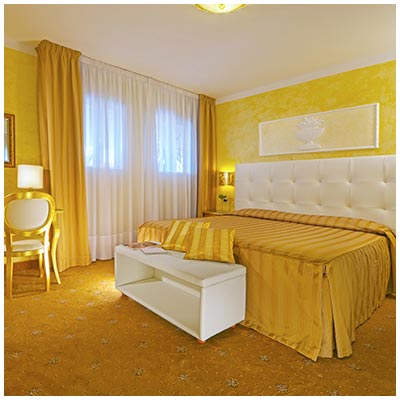 Elegant Room
The elegant rooms feature classic and refined furnishing with an exclusive ambience. They offer a stay in an elegant and chic atmosphere.
from €46 per night per person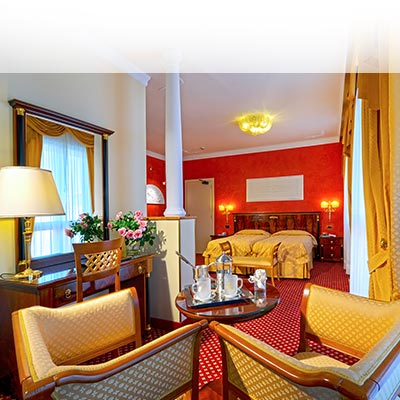 Aurora Suite
Furnishing in mahogany veneer for this Imperial-style room where elegance is a timeless presence. An exclusive  choice even for the opulent curtains and precious stucco trims. The chandelier is a Murano made classic and the living room features ancient luxury fabrics.
from €61 per night per person
Room Features you'll Find in Every Room
Air conditioning (on request)