Thermal Treatments and Mud Therapy
an ancient natural cure that works
Mud therapy is perfect for everyone!
Mud therapy is a completely natural thermal treatment: perfect to fight rheumatism, arthritis and osteoarthritis, muscle tension in the neck and above the back, due to stress, poor posture, injury, or other ailments.
Approved Hotel
The 3-star superior Aurora Terme Hotel is approved by the National Health Service and the main health service agencies.
The thermal mud of Abano Terme offers real benefits, certified by scientific studies. It fights and naturally cures: rheumatism, arthritis, osteoarthritis, tension and muscle fatigue.
Book a stay with thermal mud therapies
If you wish to experience the benefits of thermal treatments, we suggest you to choose from one of our packages featuring full board + mud therapy treatments cycle + wellness treatments cycle and access to relaxation areas and spas.
The effectivness of Abano Terme thermal muds was proved by scientific studies. They are perfect for both the young and not-so young as treatments or preventive treatments!
Treatments and Spa Thermal Treatments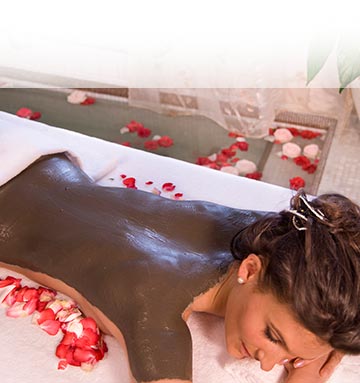 Mud therapy and thermal muds
Aurora Hotel's mud is rated number 1 exceptional grade by the Ministry of Health for its verified therapeutic qualities and characteristics.
It is an osmosis of clay, mineral water and biological elements that make it a powerful anti-inflammatory treatment.
Benefits:
 anti-inflammatory
helps regenerate cartilage
fights osteoarthritis, arthritis and rheumatism.
analgesic
muscle relaxant
draining and stimulating the metabolic processes
Details: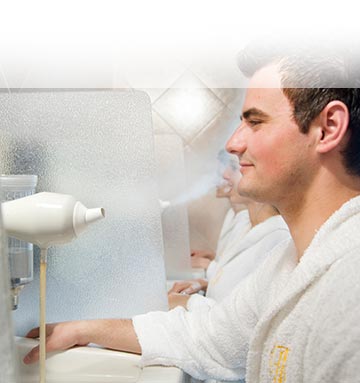 Aerosol and Inhalations
Inhalation treatments are cures and treatments of exceptional effectiveness that should not be missed from any respiratory and Otorhinolaryngologic treatment programs. Thermal water is an effective treatment for upper and lower airways ailments as well as for chronic health issues and infections. Inhalation treatments with thermal waters are extremely beneficial and approved by the Ministry of Health.
Benefits:
effective against rhinits
effective against respiratory ailments
effective against chronic rhinosinusitis and bronchitis syndromes and chronic bronchitis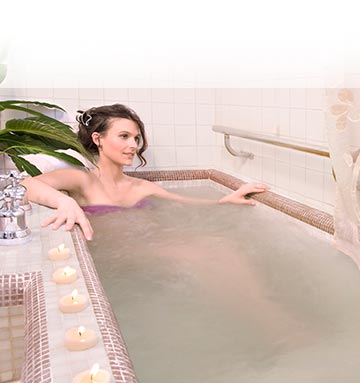 Baths in hyper-thermal salso-bromo-iodic water
The relaxing vasodilator and analgesic properties of thermal mineral rich water, with the addition of effective ozone hydromassage increase the benefits by stimulating blood circulation.
Benefits:
analgesic
reactivates blood circulation
effective against psoriasis, eczema and atopic dermatitis, seborrheic dermatitis